Large Cased Erma .22 Cal Conversion Kit Archived
PHOENIX INVESTMENT ARMS - PREMIUM COLLECTOR LUGERS
Genuine German Luger - Largest Variety of Lugers Offered
Home | Post WWI DWM | Erfurt Lugers | Mauser | Simson Suhl | Krieghoff | Vickers, Ltd | Swiss Bern | Other Guns
Bottom of Page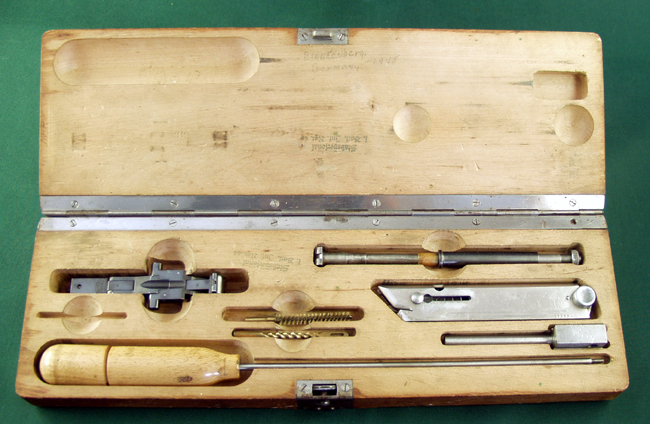 This is a excellent example of the sub-caliber training devise fitted to the Luger so that training was done with 4mm (.22 cal) instead of 9mm. This kit was made by Erma and presented in a solid wood box cut out for the components. The kit is Unit Marked for 1st Battalion of the 66th Infantry Regiment (a real hard to get proof).

Photographs are copyrighted, all rights reserved, any extraction, reproduction or display of gun pictures without the express consent of the Phoenix Investment Arms is strictly prohibited. Thank you for your cooperation.
The (left) breach assembly for the sub-caliber kit.

See Kenyon's Lugers At Random, Page 382

All the parts are serial numbered and match.

The magazine is also proofed with WaffenAmt proof and serial numbered to the rest of the kit.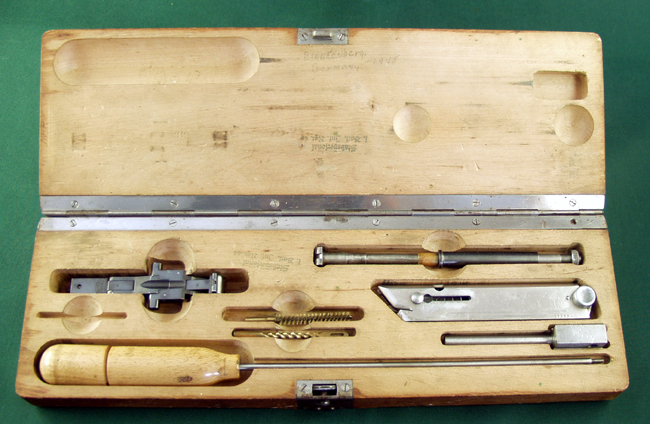 This is a complete kit and very hard to find in the large version.