Archived-NOT FOR SALE
1928 Dutch East Indies (M11)
PHOENIX INVESTMENT ARMS - PREMIUM COLLECTOR LUGERS
Genuine German Luger - Largest Variety of Lugers Offered
Home | Post WWI DWM | Erfurt Lugers | Mauser | Simson Suhl | Krieghoff | Vickers, Ltd | Swiss Bern | Other Guns
Bottom of Page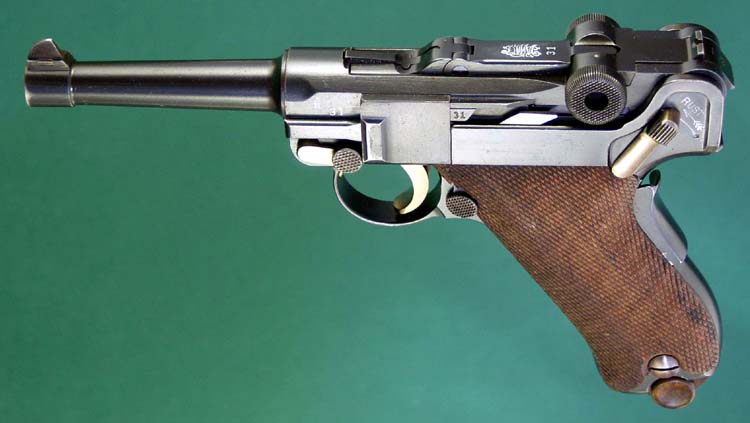 This is a pre-WWII Parabellum manufactured by DWM for a contract to the Dutch for the East Indies Army. It was designated the M11 by the Dutch and only 3,820 were delivered in August/September 1928. They had the 102mm barrel, standard 1906 squeeze-grip safety, were 9mm and lacked the lug for a butt-stock. (671)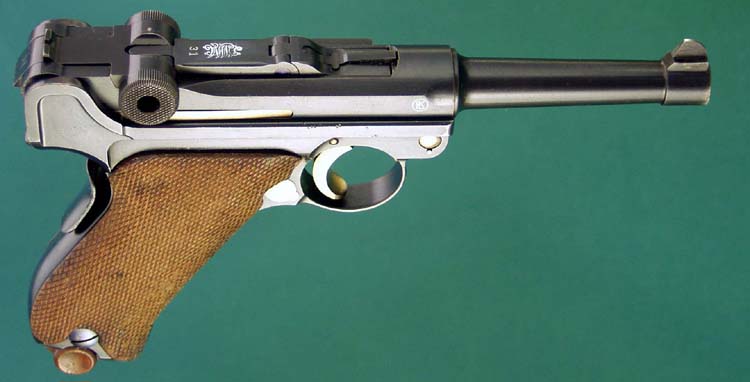 Photographs are copyrighted, all rights reserved, any extraction, reproduction or display of gun pictures without the express consent of the Phoenix Investment Arms is strictly prohibited. This means everyone, Pete. Thank you for your cooperation.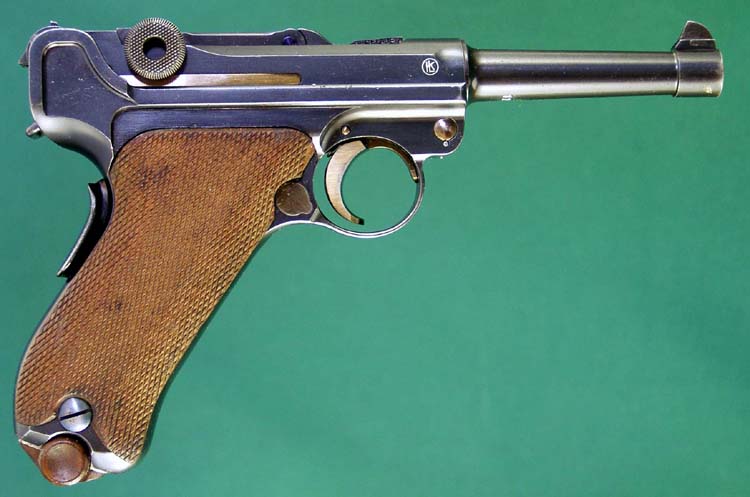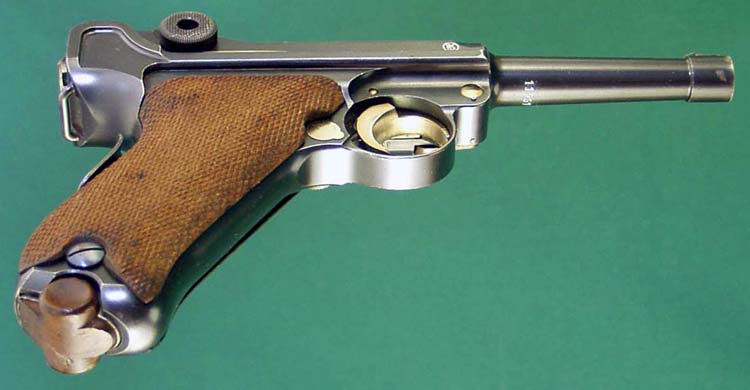 This thumb safety was marked "RUST", the magazine is the early style DWM with the wooden base and coil spring. Most examples of this Luger have suffered extreme surface damage due to the climate in which they were deployed. This one is in extraordinarily good condition for its age and service.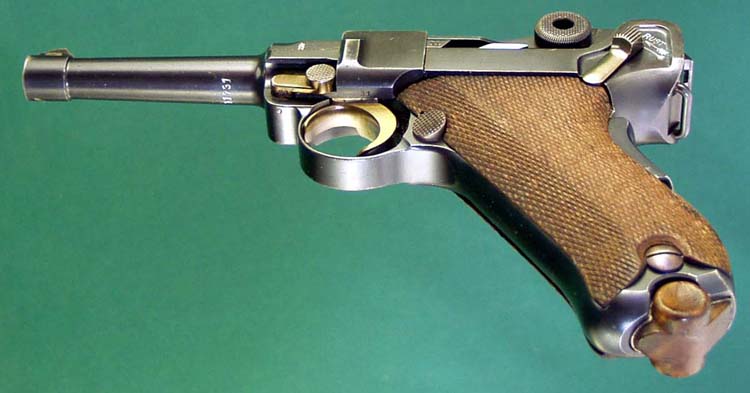 See Kenyon "Lugers at Random" Page 208 These Lugers deployed to the East Indies suffered mostly from the climate as Holland was neutral in WWI. The guns were scheduled for factory refinish every six or seven years. The original factory refinish was a rather dull blue or "semi-matte" in appearance, while the original blue was the bright rust blue of the DWM factory.
These Lugers were among the very last that were produced by Berlin-Karlsruher Industrie-Werke A.G., the successor of DWM (Deutsche Waffen und Muntionsfabriken) when they resumed production in 1927. The Dutch East Indies Army was one of the first and last customers for the Lugers. Delivered in Aug/Sept of 1928 only 3,820 were produced. Only the Dutch Navy in a limited quantity were delivered by DWM in 1930. The balance of that contract was made by Mauser.
This all matching Luger has the distinction of possessing both the original grips as delivered by DWM and serial numbered to the gun.

Note the extractor marked on both sides, a Dutch Military specification and the KOL proof markings, clean and crisp. See The Dutch Luger, by Martens & de Vries Page 139

This picture captures the specifics of the 1928 Model manufactured by DWM. The Crown N proof, the shortened post 1915 sear, the upward 'Rust" safety and the Geladen extractor marked on both sides.

It is entirely subjective to give any Luger a rating of excellent or fine, just as it is to declare it xx% blued or strawed. Few Lugers are out of the box new and these are premium priced. Bluing percentages is like Beauty, in the eye of the beholder. We strive to provide pictures so you can judge for yourself if the gun meets your criteria.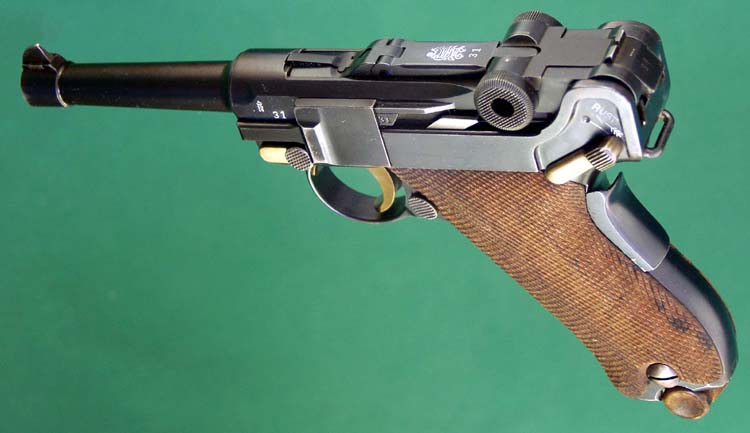 This is a excellent example of the 1928 Model Dutch East Indies Army contract that is in excellent condition.