Archived-NOT FOR SALE
1906 Prototype Engraved Luger GL Marked -
PHOENIX INVESTMENT ARMS - PREMIUM COLLECTOR LUGERS
Genuine German Luger - Largest Variety of Lugers Offered
Home | Post WWI DWM | Erfurt Lugers | Mauser | Simson Suhl | Krieghoff | Vickers, Ltd | Swiss Bern | Other Guns
Bottom of Page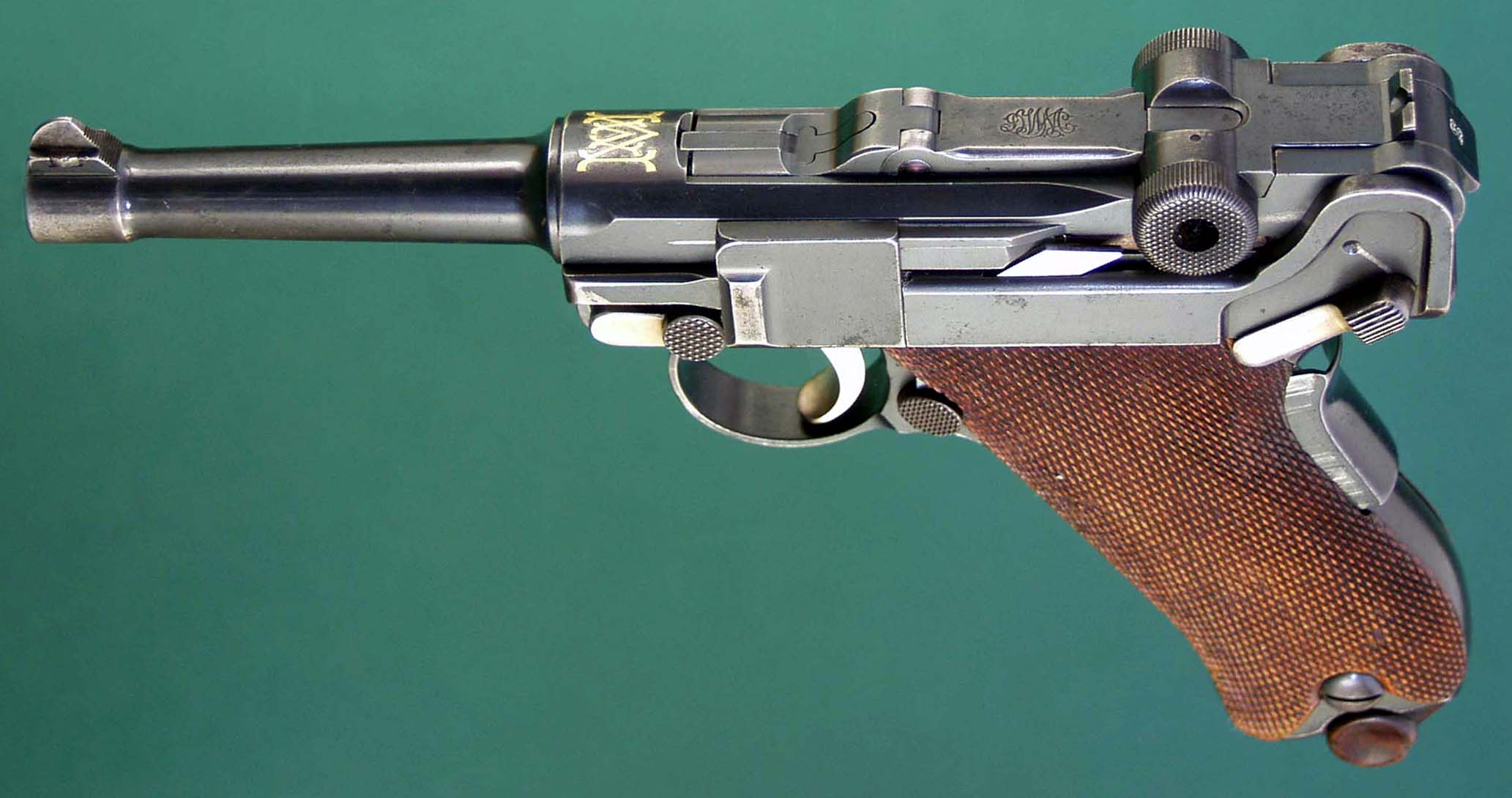 This is an extremely well done 1906 Presentation Luger manufactured by DWM (Deutsche Waffen und Munitions Fabriken) in Berlin for presentation to someone with the initials "MM". This gun is also a "B" model, a suffix reserved for prototype guns and representing one-of-one models.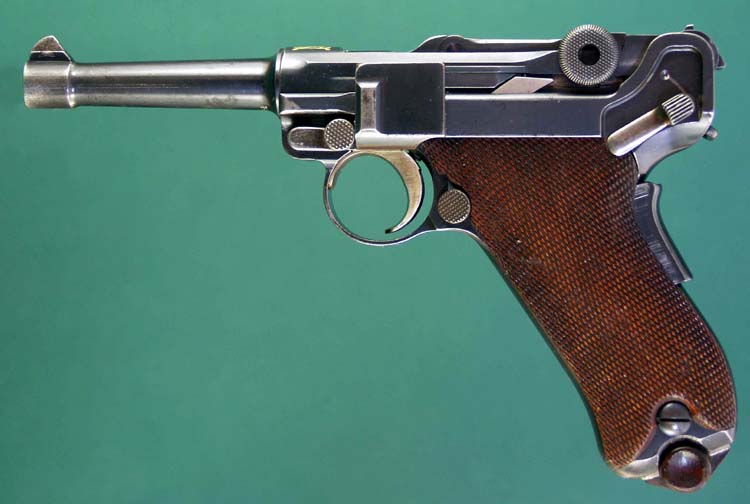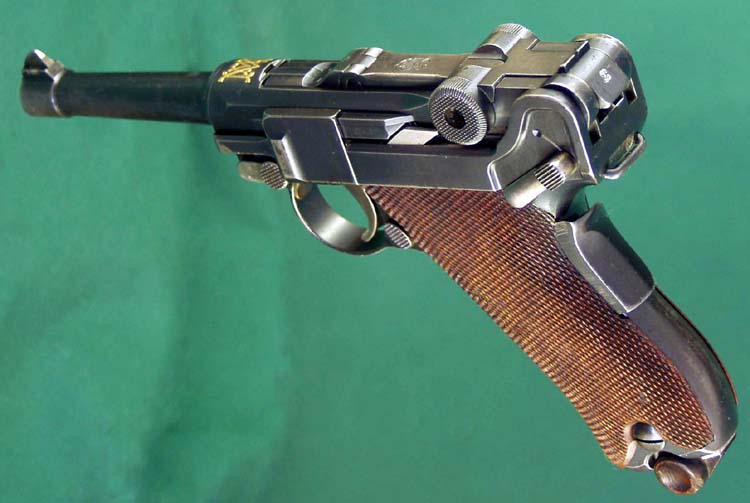 Georg Luger would have his initials placed on those guns that he personally supervised in creation. When one begins to collect the Parabellum the "B" Series Prototypes puts you into the one-of-one classifications, then having a GL on the rear toggle but your collection into another whole category.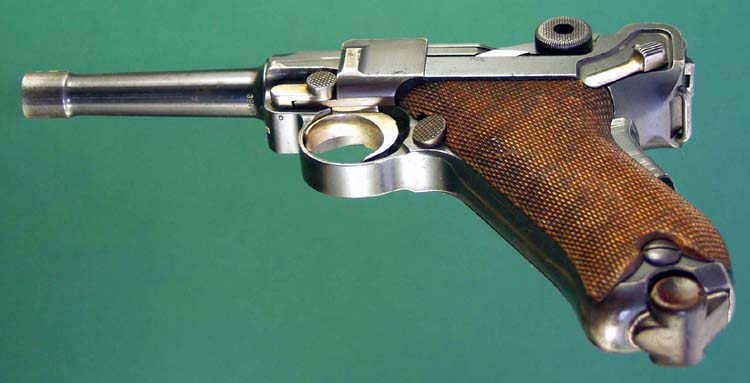 This is the classic 1906 Luger in 9mm with a 100mm barrel with all the characteristics of the very early Lugers with both the squeeze grip and thumb safety. The magazine is unmarked as customary for presentation Lugers.
The true beauty of these Presentation Lugers is the detail, intricacy and craftsmanship evidence in the engraving. This is truly possess the treasure of old world engraving.

While the identity of the original owner of this gun has been lost over the past 100 years the beautiful engraving gives witness to the craftsmanship of these early pieces.

Instead of the last two digits of the serial number on the rear toggle we find the script initials of Georg Luger.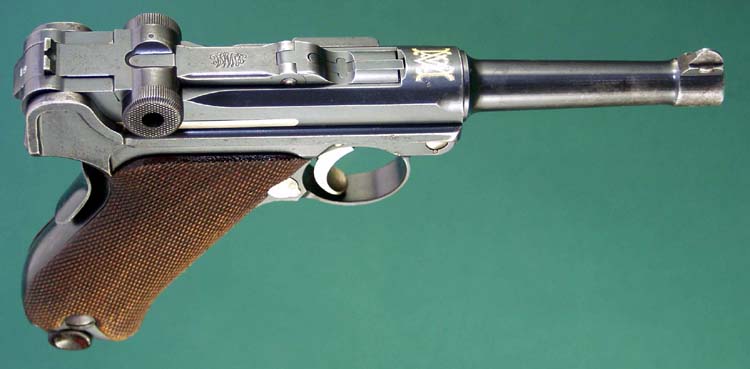 This Luger has all matching numbers and represents one of known guns directly from the George Luger era of presentation guns.
Those guns with the "B" Suffix were the designated prototypes and presentation guns. They are extraordinary pieces and represent the pride of the Luger craftsmanship.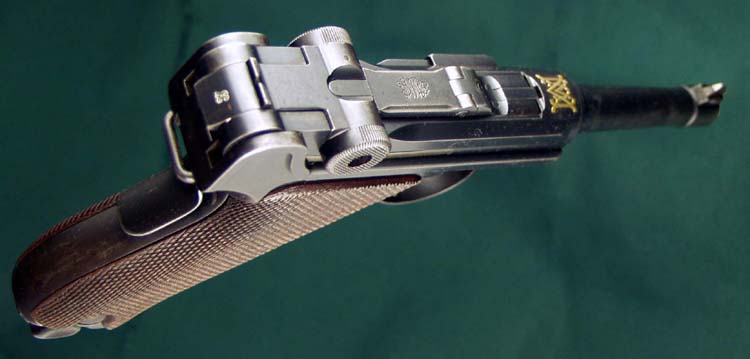 Holding an early Luger, a timeless representation of a personal level of quality and pride of craftsmanship, brings you back a hundred years to another century of weapons development.