Archived-NOT FOR SALE
1908 Royal Arsenal at Erfurt Cutaway
PHOENIX INVESTMENT ARMS - PREMIUM COLLECTOR LUGERS
Genuine German Luger - Largest Variety of Lugers Offered
Home | Post WWI DWM | Erfurt Lugers | Mauser | Simson Suhl | Krieghoff | Vickers, Ltd | Swiss Bern | Other Guns
Bottom of Page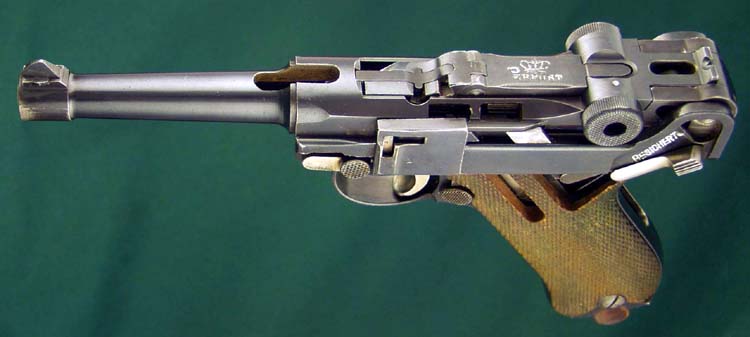 This is a very rare example of the 1908 Non-firing Erfurt Factory Cutaway, There were manufactured to provide a training aid to the military who were assigned the Parabellum. Factory cutaways did not have serial numbers (as this one doesn't exhibit), while Ordinance cutaways (more plentiful) usually have both serial numbers and proofs. (7208)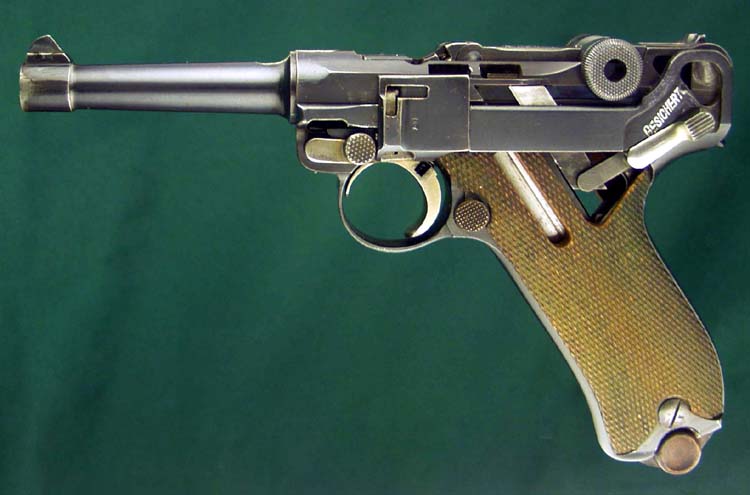 The manufacturer is Royal Arsenal at Erfurt and would have been a 9mm Luger with a 100mm Barrel (commonly called 4 "). The first toggle link is marked with the Erfurt monogram, and there is the "V" rear sight on the last toggle link and no stock lug.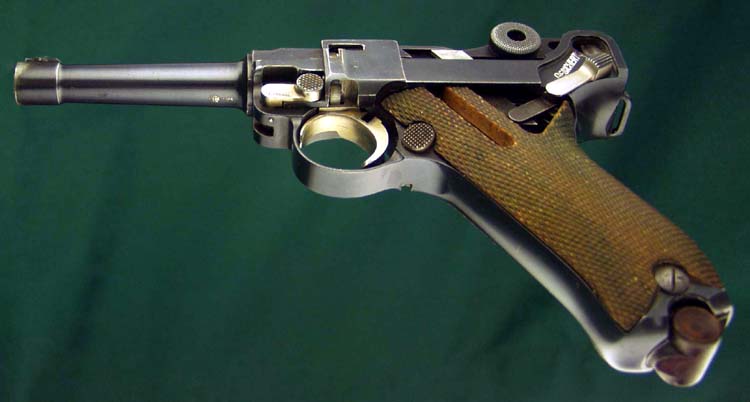 The front site is dovetailed fixed with the standard sight blade. The frame is the short "new" model with the shortened sear. There is no serial number because it is a non-firing display.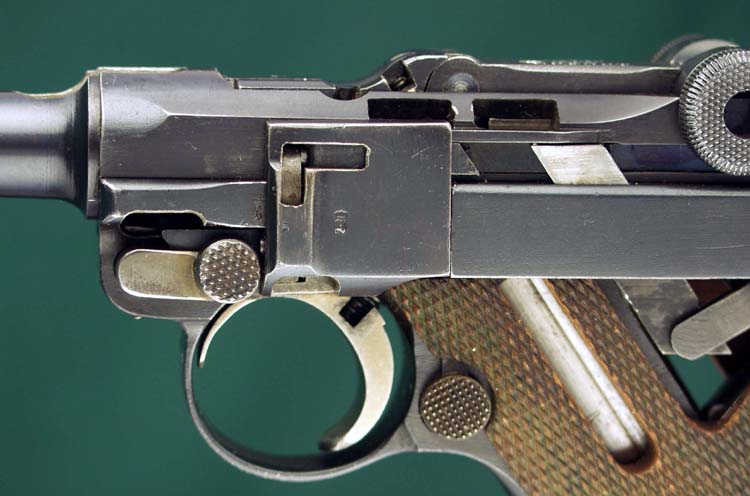 Here is the beautifully proofed Erfurt crest on the toggle. Learn today how the Luger works.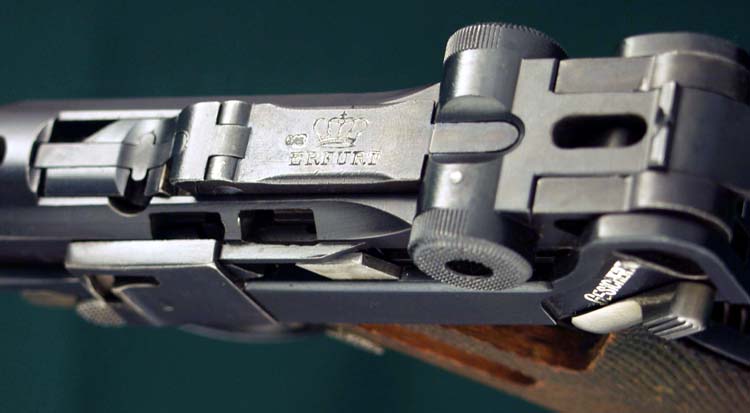 The grips are walnut, fine checkered and are in excellent condition.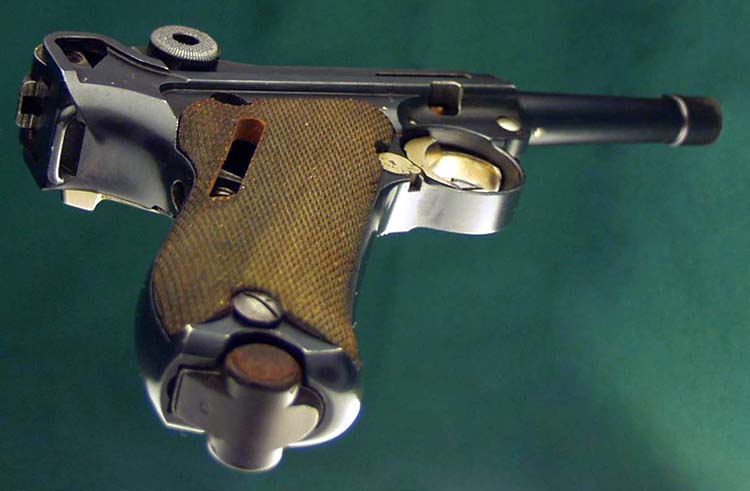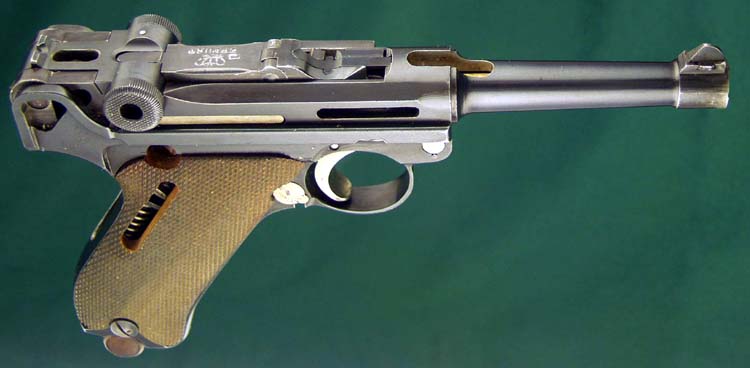 After leaving the military, Luger worked as an accountant, and later in the management of the Royal Jockey Club, in Vienna. During the 1870s Luger was employed by Ludwig Loewe & Company (of Berlin, Germany). He met with Ferdinand Mannlicher and was employed as a representative of Loewe to sell Mannlicher rifles.

In 1894 he was sent to demonstrate the Borchardt pistol to the US Army for Deutsche Waffen und Munitions Fabriken (DWM), the company which had evolved from Loewe after its founders death. The Borchardt was designed by Hugo Borchardt who had also worked for Loewe. The US Army rejected the Borchardt pistol. However from the design criticism that he received Luger improved the Borchardt design, so creating the Luger pistol. This pistol was a success for both Luger and DWM.