PHOENIX INVESTMENT ARMS - PREMIUM COLLECTOR LUGERS
Genuine German Luger - Largest Variety of Lugers Offered
Home | Post WWI DWM | Erfurt Lugers | Mauser | Simson Suhl | Krieghoff | Vickers, Ltd | Swiss Bern | Other Guns
Bottom of Page

This is an extremely well done 1900 Presentation Luger manufactured by DWM (Deutsche Waffen und Munitions Fabriken) in Berlin for presentation to someone with the initials "CR".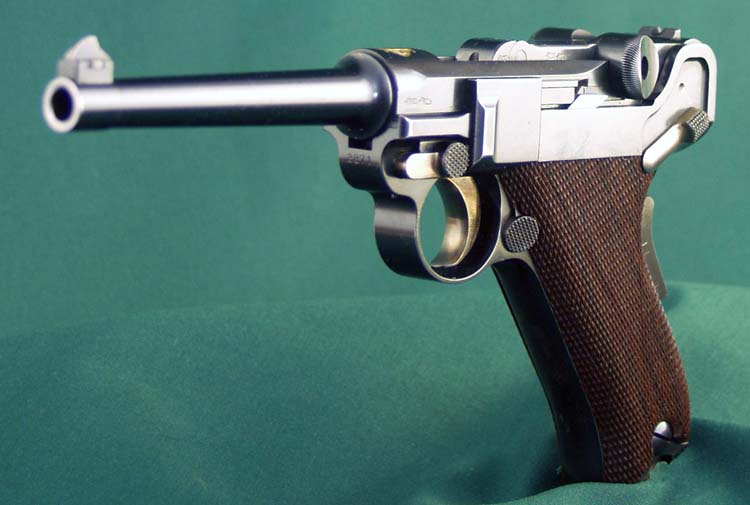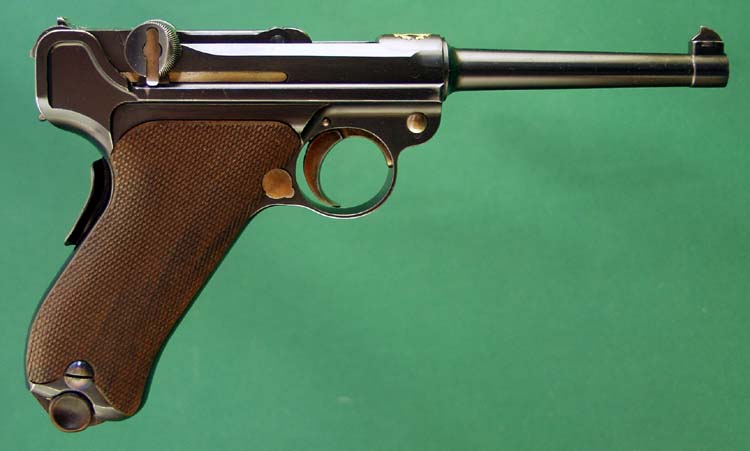 This is the classic 1900 Luger in 7.65mm (.30 Cal Luger) with a 120mm barrel with all the characteristics of the very early Lugers: flat breech block and the self-retaining extractor up to the classically dished toggles.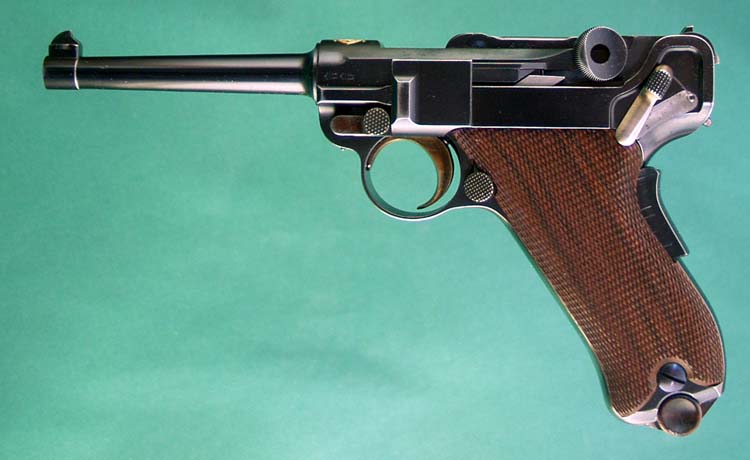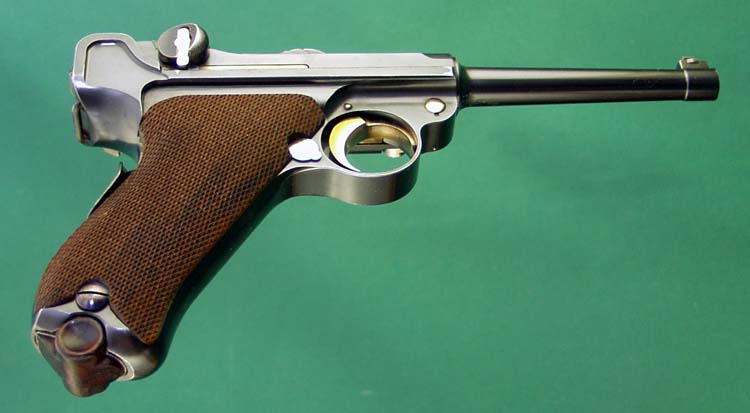 The Original Model Frame has the wide trigger guard (15mm) and the gun is machined to accept the leaf recoil spring. Note how the receiver is curved at the top of the rear portion of the receiver ring and not cut away for the extractor as in the new model receiver.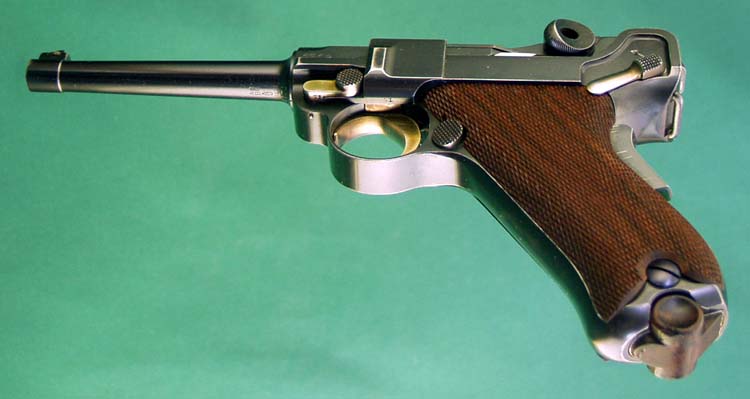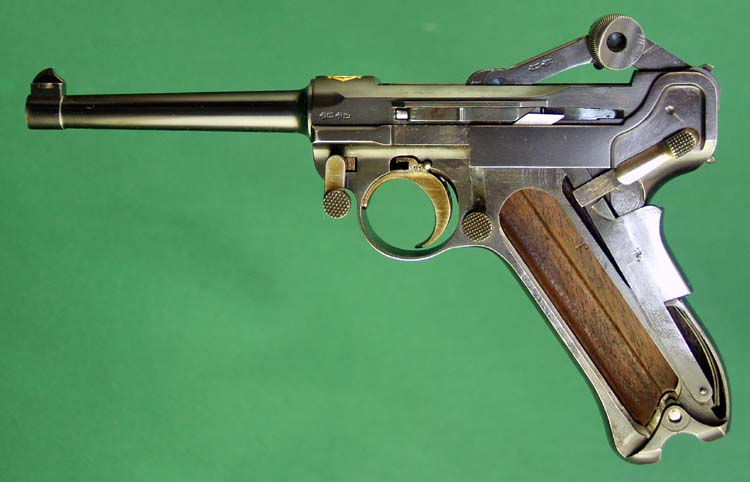 The true beauty of these Presentation Lugers is the detail, intricacy and craftsmanship evidence in the engraving. This is truly possess the treasure of old world engraving.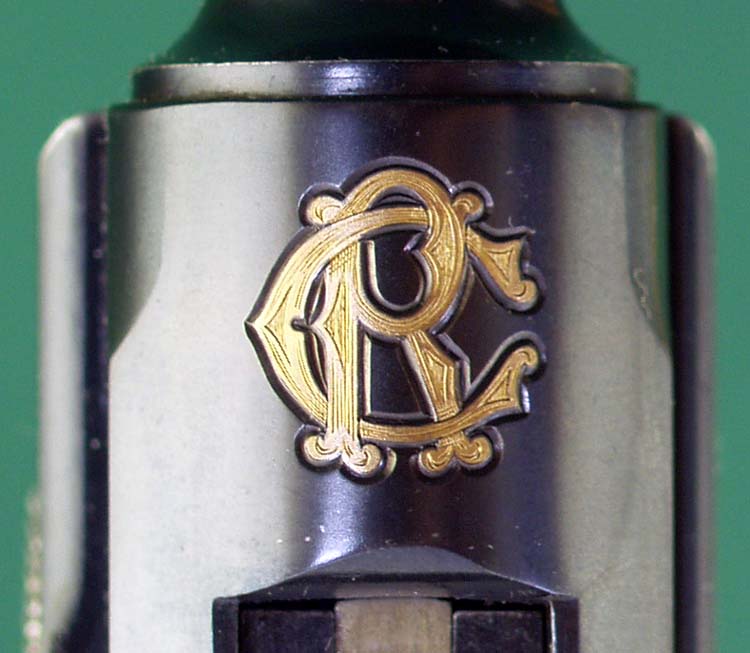 While the identity of the original owner of this gun has been lost over the past 100 years the beautiful engraving gives witness to the craftsmanship of these early pieces.
The clean lines and distinct scroll of the DWM Logo suggest either a very new die or this too was engraved. I would suggest the latter since there are small differences in the loops and curves of the standard DWM imprint. Very well done.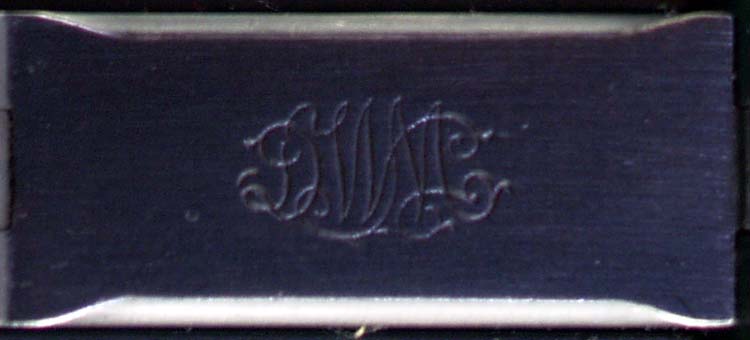 The early model Lugers had the long frame and as expected has the small squeeze grip safety. There is no stock lug.
The finish is 99+% Blued and 99+% straw blued and model has a hold open latch.
The first toggle link is marked with the early DWM monogram, and there is the "V" rear sight on the rear toggle link.

This Luger has all matching numbers including the grips.

All 7.65mm Lugers have have four-groove rifling with a right-hand twist of one turn in 250mm. The inside of this barrel is new with no blemishes from being fired.

Collectors prize the guns that are BUG proofed. The Crown B means the barrels were tested using a heavier load in accordance with the 1892 proof law. The Crown U means it was inspected after assembly and the Crown G means a rifled barrel.

More information see Kenyon, Lugers at Random, Page 52

The grips are fine checkered walnut and match the gun.

The serial numbers and commercial proof marks are 'hidden' as were all the commercial Lugers produced. Under the side plate and locking lever and under the barrel you can see the crown B.U.G. proof marks plus the barrel dimension.

The grip safety is the Narrow version found on the early 1900 Models.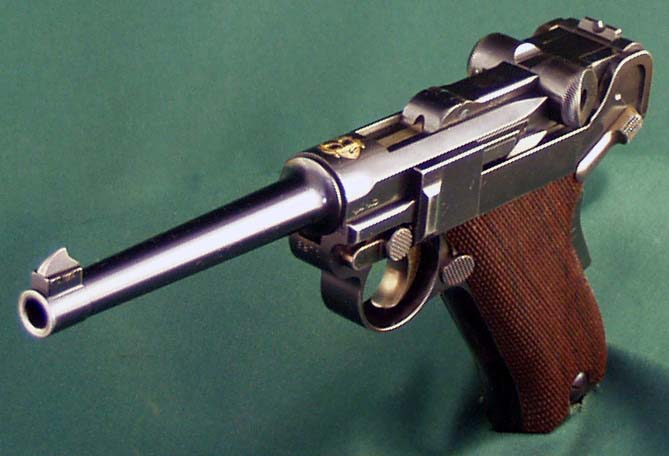 Holding an early Luger, a timeless representation of a personal level of quality and pride of craftsmanship, brings you back a hundred years to another century of weapons development.