Mauser Prototype HISTORY FILE Not Available
Genuine German Luger - Largest Variety of Lugers Offered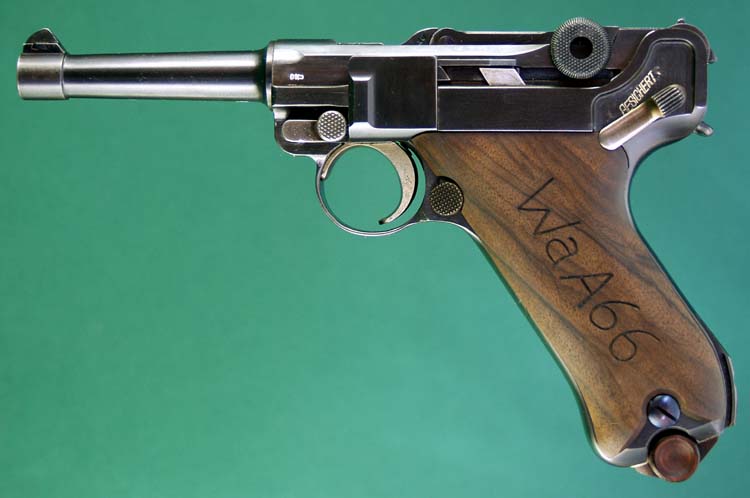 Most every Luger description contains the word rare. In this case there are four known and this is one of them. This is a 7.65mm Mauser prototype with no serial number and only marked with the Crown Oberndorf proof.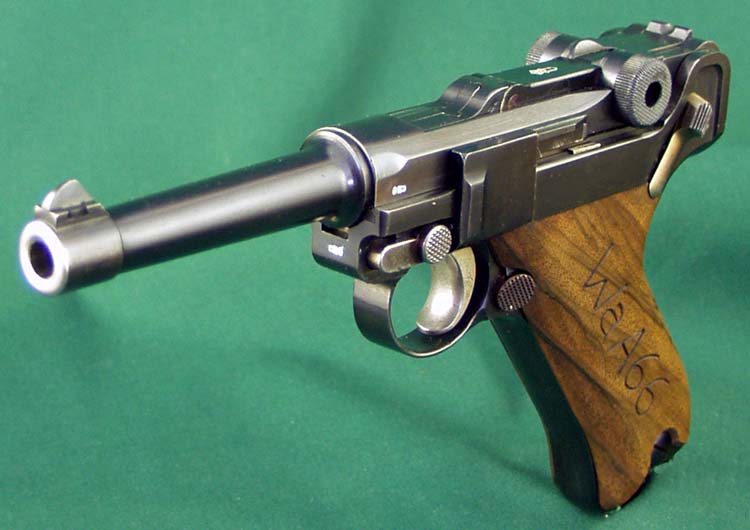 Photographs are copyrighted, all rights reserved, any extraction, reproduction or display of gun pictures without the express consent of the Phoenix Investment Arms is strictly prohibited. This means you too, Pete. Thank you for your cooperation.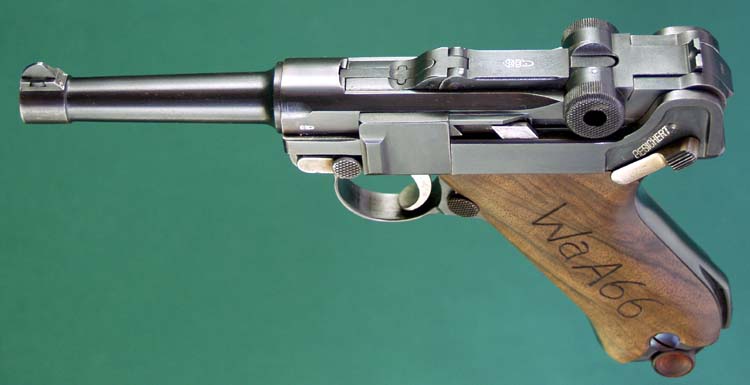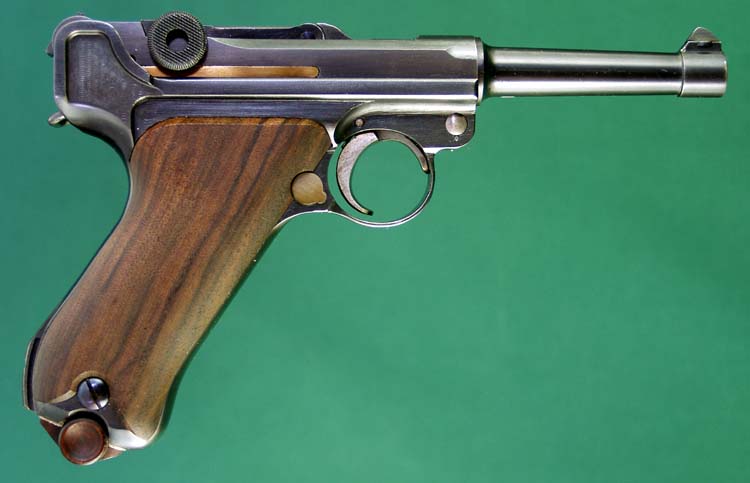 This is a 7.65mm, 4" (100mm) barreled prototype Parabellum. The Wa A66 is the Waffen Amt military proof and the Large Oberndorf proof on the front link makes this a Mauser product. These Prototypes manufactured by Mauser for design and test purposes. This weapon does not show signs of being fired repeatedly, if at all, so it was really a design prototype.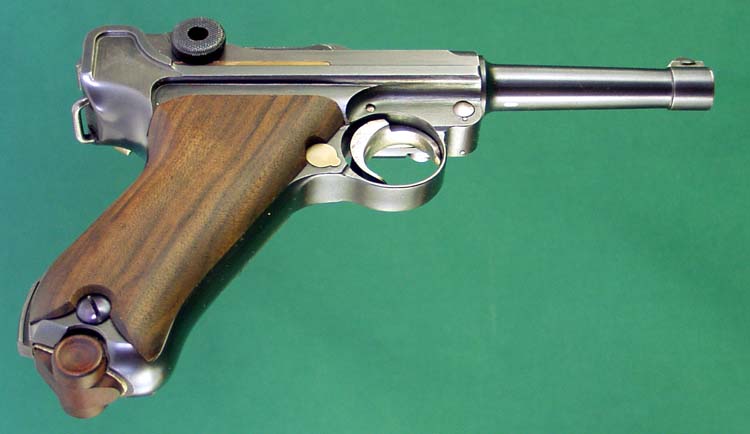 The smooth walnut grips feel unusual to some who handles Lugers daily but it is a good feel. The grips feel wider but are the same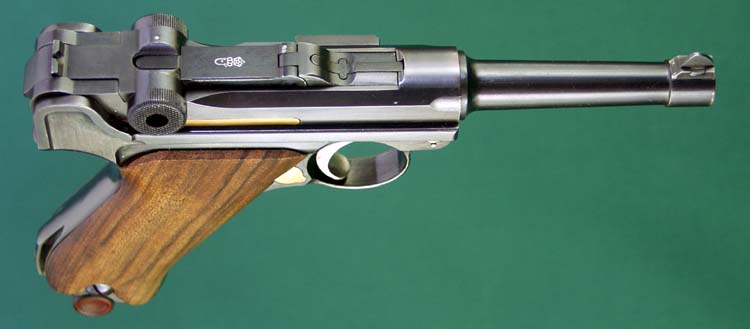 There is a stock lug, but no serial numbers. There are some small inspector marks are a very few parts, otherwise the gun is devoid of inspection marks except for the Crown U. The Crown U is on the front of the frame, the breach block, left side of the receiver, the bottom of the barrel and rear toggle link.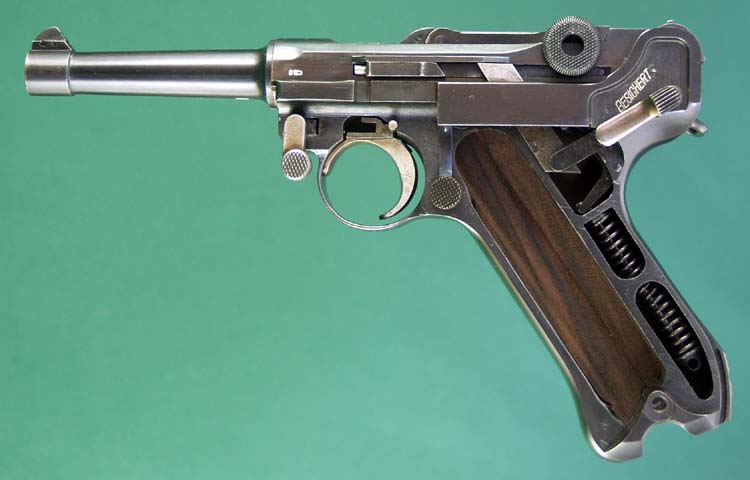 There are no marks, proofs or inspection proofs inside the frame.
As the pictures depict this is a very clean gun in almost 99.9% condition. Simply a magnificent Luger and a Mauser Collector's dream come true to find one available.

See Kenyon, Lugers at Random, Page 298

Email question to tom@phoenixinvestmentarms.com
© Copyright 2005 Phoenix Investment Arms Inc.