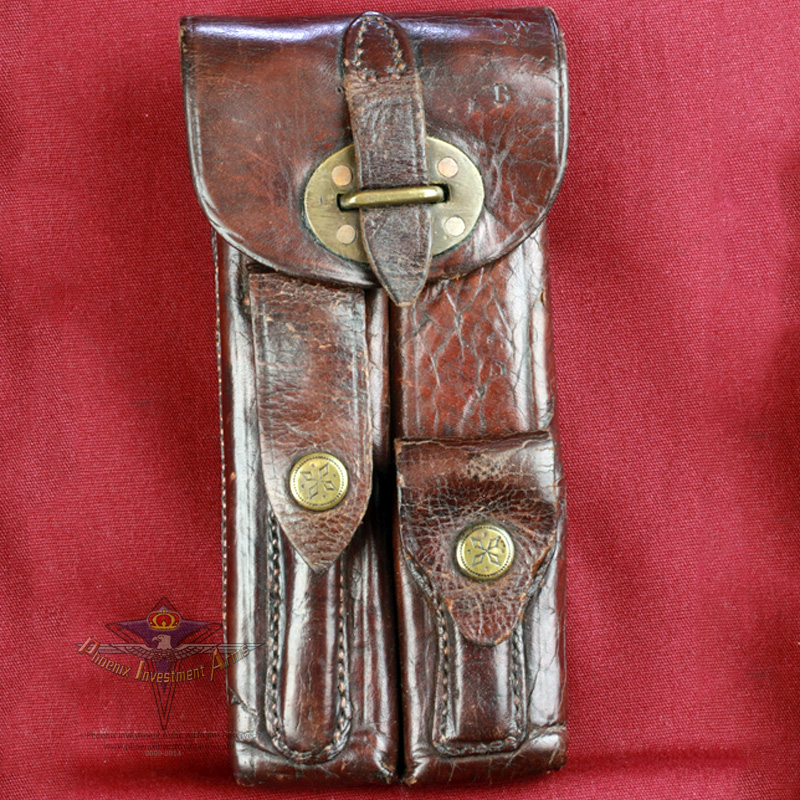 In 1927, the Dutch military resumed contracts with BKIW, formally DWM, for 3820 Model 1911 or M.11 grip safety Lugers for the Dutch East Indies Army, all of which were delivered in 1928. The holsters were made by the Centrale Werkplaats (C.W.) in Batavia (now Djakarta) during the thirties and until 1941. Of those we have seen in the past 35 years they always were stamped with the C.W. markings + year and 'N'. These holster and pouches survived the Japanese occupation of the East Indies and the tropical jungle. This pouch is offered for $1,895.00 over the counter.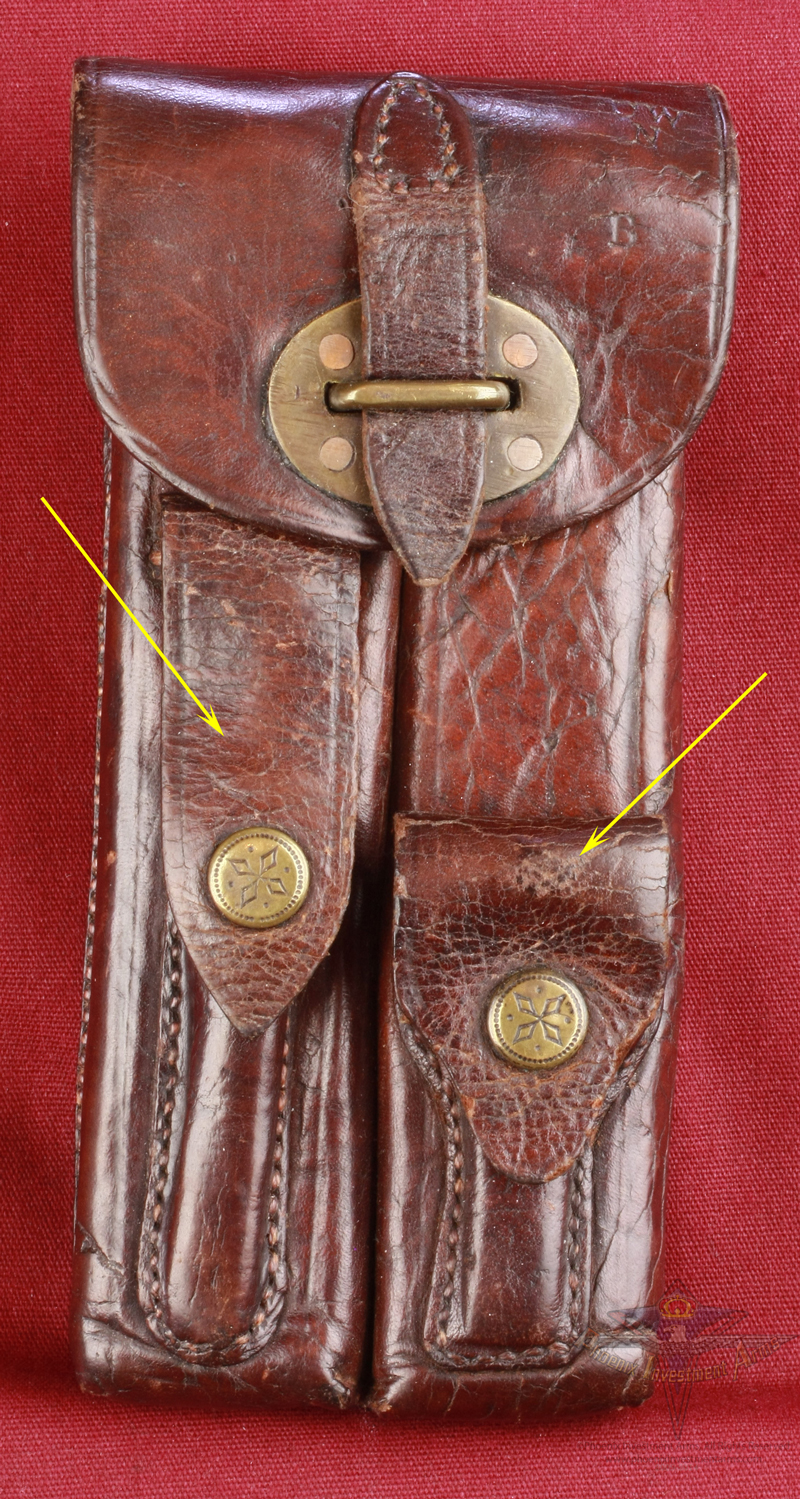 The distinctive snap covers of the Dutch East Indies holsters and magazine pouches identifies the authentic from the current reproductions that are sold on EBay.
Photographs are copyrighted, all rights reserved, any extraction, reproduction or display of gun pictures without the express consent of the Phoenix Investment Arms is strictly prohibited. Thank you.
The back is strongly stitched and in very good condition. The leather is thick cowhide and tanned in the brown standard color. This rare pouch is rather amazing considering it was made prior to the war in the East Indies, survived the Japanese occupation and jungle environment and made its way all the way to the US probably re-captured by the US or Indonesian forces.

This very rare and authentic magazine pouch is offered for $1,895.00 over the counter. We reserve the right to withdraw any firearm/accessory from an auction site that is sold over the counter. Questions to: josef@phoenixinvestmentarms.com.
LAYAWAYS: Sometimes our "significant other" doesn't understand the beauty, craftsmanship and investment potential of one of these investor grade weapons. In these circumstances where discretion becomes the better part of valor we will accept layaways of up to one year with at least 20% down and some activity occurring monthly to insure that after one year the sale is completed. Cancellations of layaways forfeit 33% if done within two months, otherwise 100%. You can transfer a layaway to a consignment sale at any time. See "Legal" for exact terms.
3 Day Return Policy
We honor a three day return policy. We will answer any questions, send you any pictures, as detailed as you want, to insure that what we are showing you is what you want to see, before you buy it. See Legal.
FIRING ANY WEAPON NEGATES ANY CHANCE OF RETURN!
WARNING: We do not represent these guns as safe to fire. They are not test fired before sale; they are sold as collectibles only. Prior to firing you should have it inspected by a qualified individual and abide by all safety requirements.
Genuine Lugers Sales - Luger History - Luger Accessories - Luger Holsters - Parabellum
© Copyright 2001-2018 Phoenix Investment Arms Inc.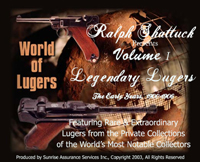 If you love Lugers, or just want to look at some rare Lugers from private collections of the of the world's most renowned collectors then check this out.
Over 35 Legendary Lugers, in multiple high-resolution shots depicting details you can study, over 90 pictures, close to 30 minutes of viewing time. Click below to see more.