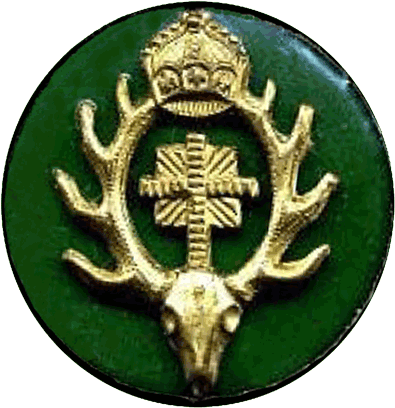 The German Hunting and Conservation Societies dated back to the 1800's with the symbol of the European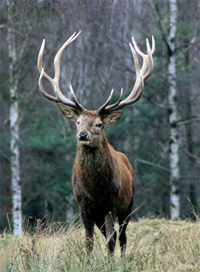 Hirsh (Red Deer) and above that the Cross with the dedication to St.. Hubertus the patron saint of Hunters (Jägers) The crown represents the Royalty of the Kaiser.
St.. Hubertus has been the patron saint of hunters and animal protectionists (Tierschutzverein) in northern Europe who attempt to honor him by sharing their feasts with townspeople, holding charity fund raising, festivals and being responsible for the care of animals on their lands, both domestic and wild. When a buck was hunted, hunters through the ages have placed a pallium, or a small branch of evergreen, or if none is available, oak, in the mouth of the fallen game. This is done as an offering of the Last Bite, signifying a final salute to the animal and symbolically giving back to GOD "the soul which I receive from Him." If food was scarce in the winter, he would go out to the forest to provide it for the animals. He valued his loyal hunting dogs though often they went to the forest not to hunt, but to be a part its wonder. Through honoring the forest's creatures, he honored the creator. He felt a responsibility to all animals and could not let an animal suffer needlessly.