See What Our Customers Are Saying
Testimonials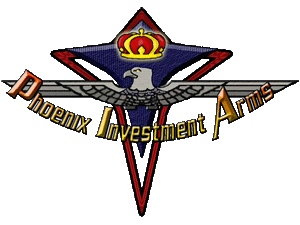 We don't make a habit of blowing our own horn but when someone takes the time to thank us for the extra effort we would like to post that and acknowledge our appreciation. Everyone wants a pat on the back sometime.

"Nice DWM Police! Glad to finally receive it.
Looked better than the pictures"

- Mike


---
"Tom, thank you for taking time out of your day to explain the history of the Lugers. My husband was thrilled to have a 1918 Death Head to add to his collection. He has been showing off his new addition to ALL of his friends!

Warmest Regards,"
- Beth


---
"Dear Josef, I am so glad I went with your company to sell my guns... I chose you from believe it or not the quality of photos you use in your sales. I will highly recommend your company to anyone wanting to sell their gun or gun collection that fits your type of guns. Thanks Again."

- Chris, 9/28/09


---
"Christmas Shopping was easy this year with your gracious recommendations and the hours you spent explaining what I was getting. My husband was thrilled with his Swiss Luger and while he thought I was a genius for picking this gun I knew in my heart it was you patience that did it. Thank you ever so much, I will be back next year."

- Marti


---
"I have had the privilege to have conducted business with Tom and his partner for over ten years. My first Luger was 1906 French Contract which is super rare and I still own. Above others, their inventory is the finest anywhere. I was able to purchase this Luger because Tom, like no other seller of whom I'm aware accepts monthly payments and remains very flexible! Tom is not only a seller of fine but is a true historian on the Lugers in every aspect. His vast knowledge is immediately evident in each of his descriptions of every Luger. What's more, no one takes such effort to professionally present each Lugers in such detail! He generally provides ten or more pictures of high resolution photographs and detailed descriptions. Another valuable feature is his "Historical" Luger'! You immediately have access to close to 100 Lugers sold in the past with the same professional photographs and accurate descriptions. I thank them both keeping my Luger needs fulfilled!"

- Eric


---
"Dear "Phoenix"I am still so impressed with your web site presentation of arms and history. Congratulations on such professionalism...."

- Rags


---
"I am in receipt of your check # 14090 in payment for the Luger. Thank you so much for handling the work in preparing and sale of the gun. You are a great person to deal with such a valued transaction."

- John M. Y.


---
"Hi Tom, just writing to let you know how pleased I was with my experience with your firm.
The money I received exceeded my expectations and I was very impressed with the gun and
holster's presentation and how you were able to match two number-correct magazines.
I have told all my friends who are interested in guns about your site and they agree the presentation
is outstanding. I wish you continuing success and thanks again for the great work you do."

- Bob Williams
Copyright 2001-2021 Phoenix Investment Arms Inc.