Welcome to Phoenix Investment Arms, Investment Grade, Premium Collector, Genuine German Lugers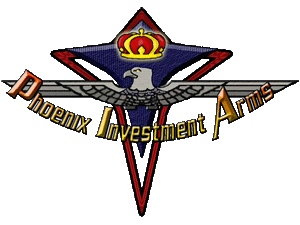 We Find Lugers a Good Home
PHOENIX INVESTMENT ARMS - PREMIUM COLLECTOR LUGERS
Genuine German Luger - Largest Variety of Lugers Offered

SITE INSTRUCTION - Click on Pictures or underlined More Pictures to go to price pages.


Lugerpistolenkollektor seit fünfundfünfzig Jahren
All the brands of Lugers are represented, DWM, Erfurt, Simson, Mauser, Krieghoff, Vickers, Swiss, Spandau plus
many holsters, accessories and militaria. Enjoy.
At Phoenix Investment Arms we offer only the finest premium investment grade German Lugers.
Our clients are investors, collectors, and those who simply want to shoot one of the world's most recognized and coveted hand guns.
CONTACT INFORMATION:
(910) 868-7620 (Office, EDST)
(910) 303-4829 ( Cell)
Email (Click on Mail Box)

Visit our Archived Pages to see famous guns we have offered in the past and learn
about what made them the worlds most recognized handgun.
Best in Value. Finest in Quality. Authentic German Lugers.
Copyright 2001-2021 Phoenix Investment Arms Inc.